---
---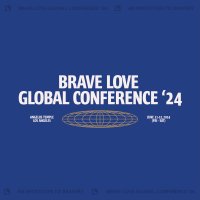 History is not silent on the power of women who changed nations with the brave love of Jesus. We see an opportunity to gather women to meet with God, awaken their voice and be activated to their missional calling to bring solutions to society's greatest needs and win this generation to Jesus. This is your invitation to bravery.

We are gathering for 2 days of worship, training and activation. Our heart is to see every inhibitor holding you back from walking into your missional calling removed and see you unleashed. Every woman ready to disciple women, meet needs with mercy and compassion and arise as evangelists from their place of influence.

Pricing:

General Admissions: 
Early Early Bird Price - $90 (until midnight PST March 14)
Early Bird Price - $120 (until midnight PST May 14)
Regular Price - $150 (begins May 15)
Group Rate (4+) $75

Students & Missionaries: 
Early Early Bird Price - $60 (until midnight PST March 14)
Early Bird Price - $75 (until midnight PST May 14)
Regular Price - $90 (begins May 15)
Group Rate (4+) - $50

The Back Story of Brave Love:
In 2013, Brian and Christy Brennt, the leaders of Circuit Riders, invited a group of women missionaries and leaders to their home for three days to seek God on activating a generation of women to live their missional calling. Christy, who had a long history of discipling women, was nearly bedridden with Lymes disease at the time. From a natural perspective, it was not the right time to call women together. However, they knew God was calling them to take this simple step of obedience. God showed up in a powerful way, friendships formed, and a movement began to take shape that has spread around the world and has led to tens of thousands of women activated and launched into their missional calling. This was the original invitation letter.

Dear Friend,
I find myself stirred due to the timing of God and the urgency of the hour to send you this personal letter and invitation. You are all aware of my illness and the severity of its limitation. Yet from this place, I sense deep within, the great need for women leaders to arise with the message of the Gospel able to train and send at levels we have not seen before.

Women are unique carriers of grace, strength, conviction, and love. Women must call other women to be the messengers they were always intended to be. As our voices arise, and we declare simple gospel truths, the culture of women will shift, and our sisters will be awakened to their deep significance and purpose in God.

We do not have time to consider our frailty or lack, but we must now prepare our voices to make a sound that will release such courage in women, such faith and expectancy that they will know nothing is impossible for their God.

Gone will be the days where we will speak of current or past names of female world shakers as if that breed of women has come and gone. But WE WILL walk in that very anointing that shook and is shaking the world through the likes of Amy Semple McPherson, Amy Carmichael, Maria Woodworth Etter, Joy Dawson, Kathryn Kulman, Darlene Cunningham, and many others. The same great need for healing and salvation covers the world today, and we all sense the moment we are living in. God is asking his daughters to demonstrate a love that will flood fields across the world. He is asking us to be soul winners, to train others, and not relent until we see His return.

​​I would like to invite each of you to join us in June. I know God has a tremendous impartation and breakthrough for each of us. His imprint will mark our lives and allow us to multiply a transforming message. I can't wait to see each one of you!

From,
Christy Brennt

We believe this invitation was not just for a small group of women in 2013 but a heart-cry for women around the world. As Brave Love Women, we have seen the power of inviting women to meet with God, to awaken their voice, and to activate their missional calling even in the midst of perceived weakness and limitation. This is your invitation to bravery.